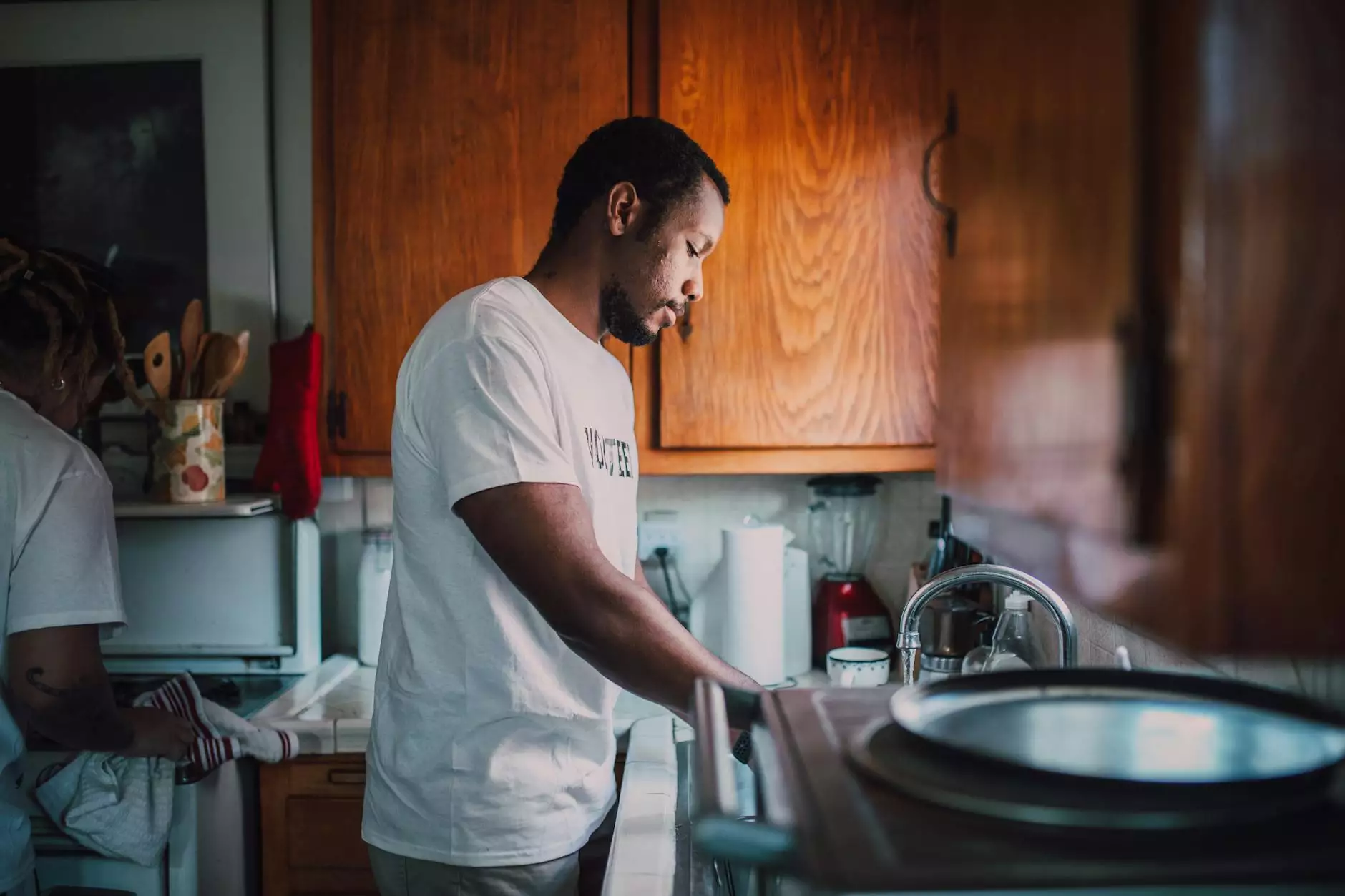 Are you passionate about making a difference in your community? Look no further! Hope Center, a leading philanthropic organization in the Community and Society - Philanthropy category, welcomes you to join our efforts in creating a brighter future for those in need.
Become a Volunteer: Enriching Lives and Communities
At Hope Center, we firmly believe that everyone has the power to create positive change. Our dedicated team of volunteers is the heart and soul of our organization. Together, we work tirelessly to improve the lives of individuals and families facing diverse challenges.
Why Volunteer?
Volunteering offers incredible benefits, both to the community and to yourself. Engaging in philanthropic activities not only helps those in need but also enriches your own life in countless ways:
1. Making a Meaningful Impact
By dedicating your time and skills to our cause, you become part of a collective effort to uplift and empower those less fortunate. Every action, no matter how small, creates ripples of positive change within our communities.
2. Building Strong Connections
Volunteering is not only about giving; it's also about forming deep connections. At Hope Center, our volunteers come from diverse backgrounds, united by a shared passion for making a difference. You'll have the opportunity to forge lifelong friendships with like-minded individuals.
3. Developing New Skills
As a volunteer, you'll gain valuable experience in various areas, enhancing your personal and professional growth. Whether it's honing your communication skills, organizational abilities, or leadership qualities, volunteering offers a platform for continuous learning and development.
Volunteer Opportunities at Hope Center
Hope Center provides a wide range of volunteer opportunities tailored to match your skills, interests, and schedule. We understand that everyone has unique talents to contribute, and we strive to create a rewarding experience for each and every volunteer.
1. Community Outreach Programs
Our community outreach programs focus on addressing critical issues such as homelessness, poverty, and hunger. As a volunteer, you can actively participate in initiatives like food drives, shelter support, and educational campaigns, bringing hope to vulnerable populations.
2. Mentorship and Education
If you are passionate about education and mentoring, join our programs aimed at empowering individuals through knowledge. By becoming a mentor, tutor, or workshop facilitator, you can inspire and guide individuals of all ages to reach their full potential.
3. Fundraising and Events
Help us raise funds to sustain our community programs by organizing and participating in fundraising events. From charity runs to galas, your enthusiasm and dedication will enable us to continue making a lasting impact.
How to Get Involved
Ready to embark on your volunteer journey at Hope Center? Joining our team is simple:
1. Explore Our Website
Visit our website at hopecenterknox.org to learn more about our mission, programs, and past accomplishments. Get inspired by the stories of those we've helped and the difference we've made together.
2. Fill Out the Volunteer Application Form
Complete our easy-to-use online volunteer application form, providing us with relevant details about your skills, interests, and availability. This information will help us match you with the most suitable volunteer opportunity.
3. Attend an Orientation
Once you've submitted your volunteer application, we'll invite you to attend an orientation session where you'll learn more about our organization, our expectations, and the specific role you'll play in our mission. This is also a great opportunity to clarify any questions you may have.
4. Start Making a Difference
After completing the orientation, you'll be ready to embark on your volunteer journey. Whether you choose to make a long-term commitment or participate in one-time events, every contribution matters and brings us closer to achieving our collective goals.
Join Us in Creating Positive Change
Hope Center is dedicated to building a compassionate and vibrant community, and we invite you to be a part of our transformative work. Together, we can make a lasting impact on the lives of those in need.
Make a difference today – become a volunteer at Hope Center!
Note: Please remember that the current COVID-19 situation may have temporary impact on volunteer opportunities and procedures. Your safety and the safety of our community are of utmost importance to us. We continuously monitor and adapt our volunteer activities to ensure a secure and supportive environment for everyone involved.